Do you want to fund your own ammo cache posting great ammo deals for friends and others and on The Top Ammunition Sites Feed?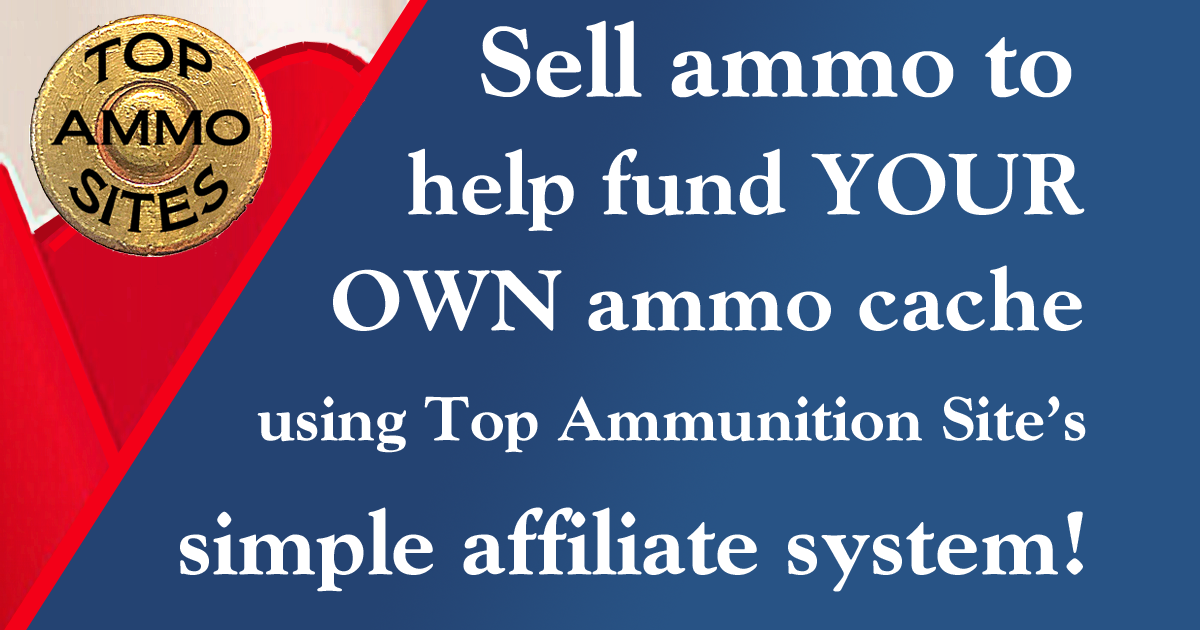 #1 – Join Top Ammunition Sites – Then copy your profile page url to your clipboard.
#2 – Join Lucky Referrals – Paste your Top Ammunition Sites profile URL as your website.
#3 – Start sharing your own custom links and make 3% every time someone buys though your link!

* Have a website and want a search box that will automatically add your affiliate code like the one above does after search? Click here to get it free now..